Game Progression and Account Level
World of Warships offers you a smoother gameplay progression by introducing new content step by step. These milestones are represented by Account Levels in your Service Record under the Profile tab in your Port. By accumulating experience in battles, you also raise your Account Level and unlock new opportunities as well as rewards. Below you will find a list of the most important milestones currently available in the game. More features, game modes and content will be added to the game with time. Keep any eye out!
Please note that if you are just starting the game and your Account Level is low, you might not even see most of the below mentioned features in the game as they have not been unlocked yet. With each level, you will get a pop up notification in your Port informing you of unlocking certain features or rewards.
---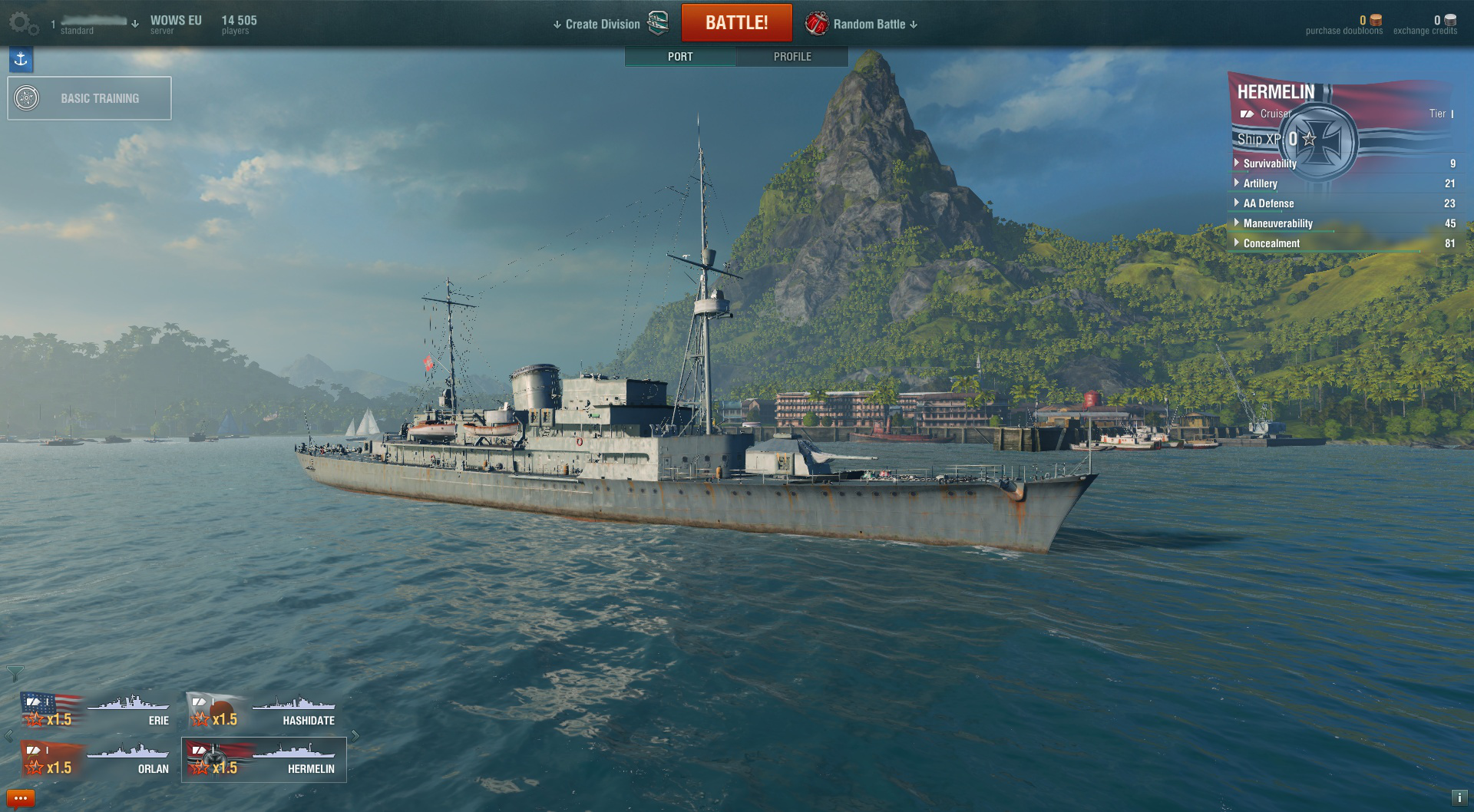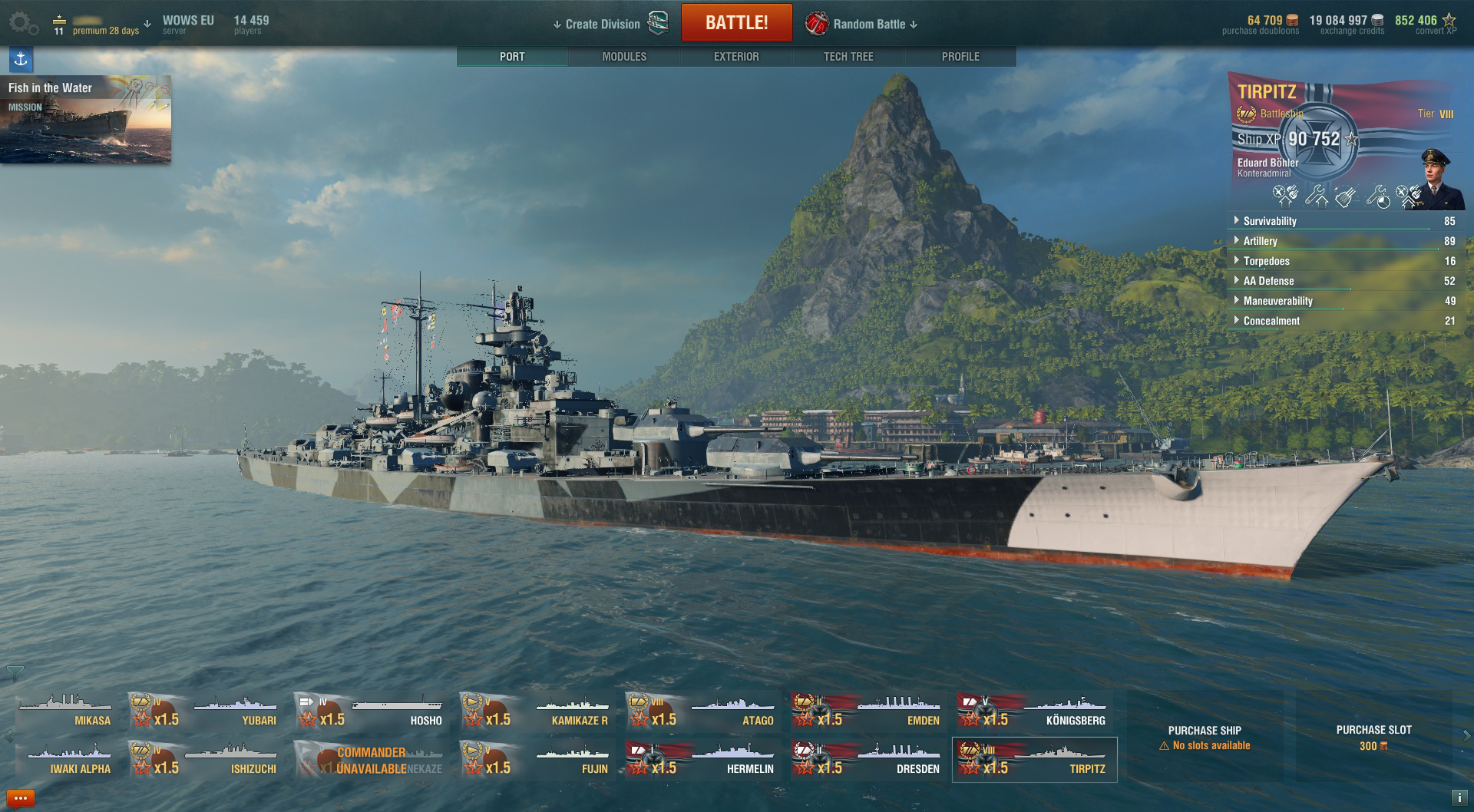 ---

Co-op Battles (PVE - player versus environment)

is the only mode available for absolute newcommers to the game, at Account Level 1. Here you team up with other players and fight against a team of bots - AI controlled opponets.

Tech Trees for Ships and Modules

will allow you to research and purchase new warships from various national trees and different categories.

Random Battles (PVP - player versus player)

is the real deal. Two teams of players confront each other on the high seas. The reason for this mode not being available right from the get go is to ease players into the unique concept of naval warfare and make the progression smoother and more pleasant.

Daily Missions

is a great way to boost your experience or credit gain for accomplishing minor tasks in PVP battles. One new mission is added every 24 hours.

Upgrades

lets you improve the performance of your ship's systems, making your warship more effective in battles.

Ship Commander

represents your crew and can further enhance your ship by mastering skills, using experience earned in battles.

Signals

can be mounted on any ship in the Port to improve either your progression in the game or passively improving the perfomance of your fleet. More about Signals.

Please note that even if you buy Signals in the Premium Shop, you will get to use them and see them only after reaching a certain Account Level.

Camouflages

further enhance your ship and can be obtained by accomplishing missions and challenges or purchased in the game for Credits. More on Camouflage.

Missions and Challenges

are a more complex (and rewarding) alternative to Daily Missions. These are announced on the Portal and can be also previewed in our Portal Event Calendar.

Ranked Battles

is a competitive version of Random Battles, with special rules and is organised in Seasons, which are announced on the Portal. Unique achievements, flags and rewards are to be had for your efforts. Be the best of the best! More on Ranked Battles.